We initially started with a massing model to determine the scope of the work.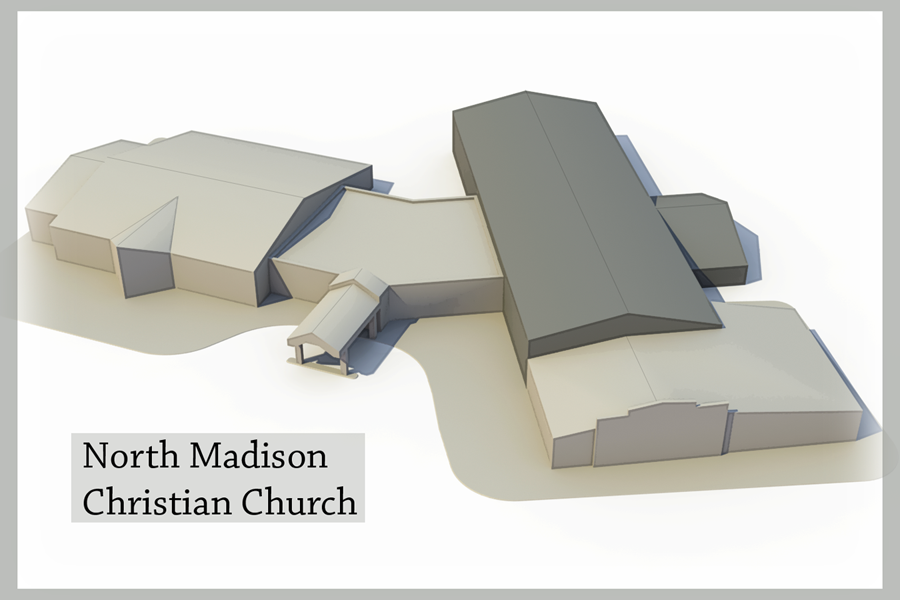 After This we honed in on the materials and decided on a proper perspective to view the model in context.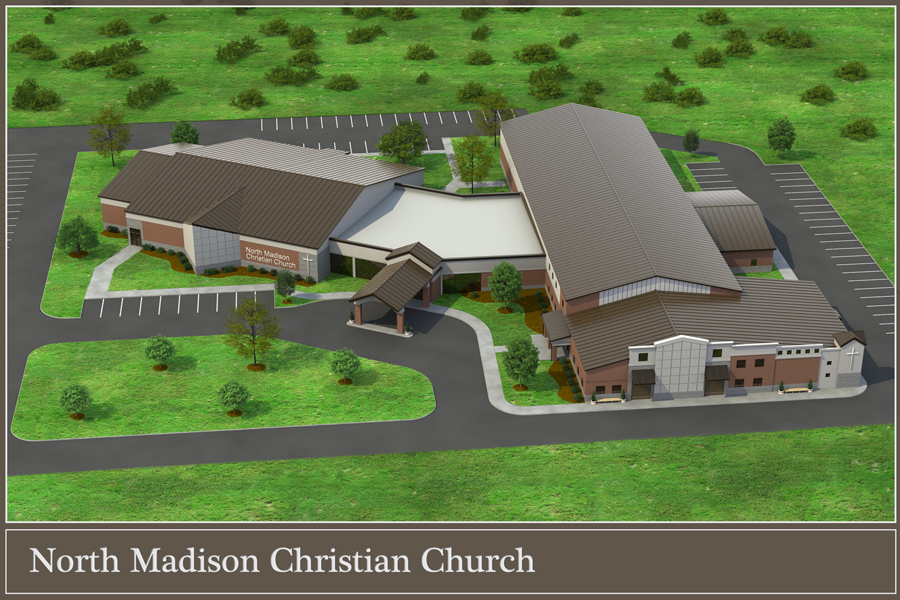 Rendering of a new campus in Madison, IN. Working with an architect we put together an image for the campaign to add on to an existing structure.