A series of elevator interiors for visualization. I was hired as a 3d modeler to build, texture and render these interiors per specification. The timeline was a pretty short, turn-around was about a week. I had a great technical director that provided concise practical information and feedback for me to create these 3d interiors.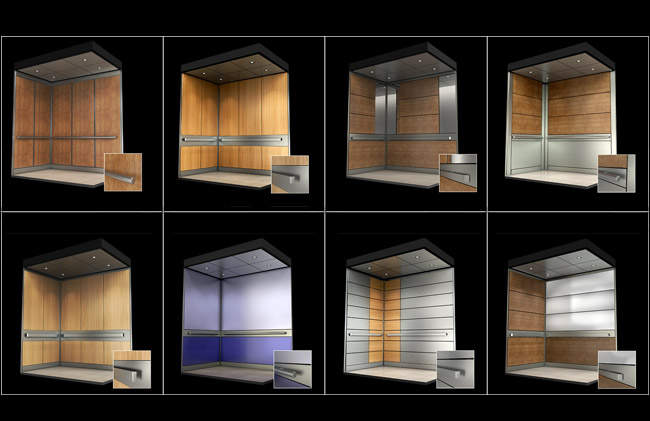 And some close-ups.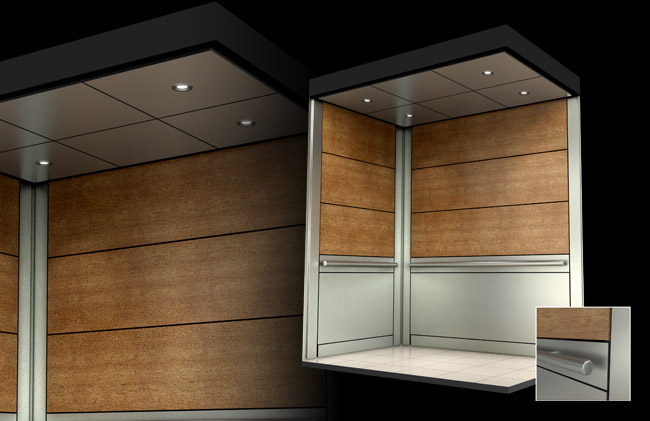 Reflections were pivotal in selling the look of the cabs.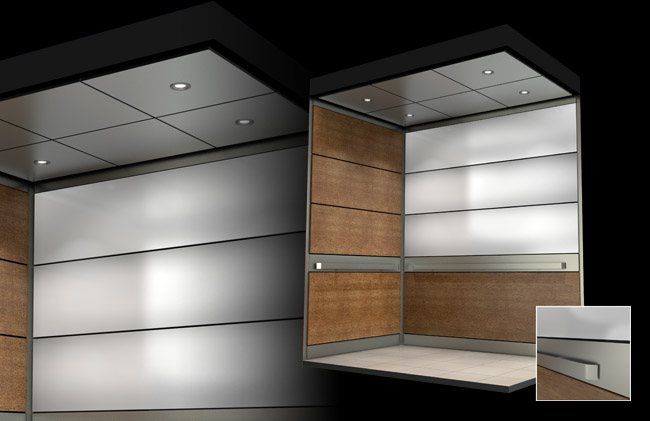 As you can see in this one, the light catching the wall develops the realism in the space.